Human-machine interface (HMI) for healthcare
HMI-powered systems in today's most advanced medical touch sensors, displays, and devices improve patient outcomes. They also rely on the unique advantages of flexible technologies. Small, light, and biocompatible, flexible printed circuits (FPCs) enable enhanced simplicity and accuracy. We offer decades of knowledge and the industry's broadest range (polyethylenedioxythiophene [PEDOT], indium tin oxide, nano silvers, silver, carbon, etched copper) of flexible and dependable touch sensor solutions to meet your unique needs.
The latest touch sensor tech.
Trending healthcare artificial intelligence (AI), data-transmitting wearables, and in-device analytics require HMI touch sensors of every size and shape. Our FPC technology and custom materials do more than enable critical, detailed information back to users. They also provide enhanced design freedom to explore smaller, tighter spaces with curved or uneven surfaces.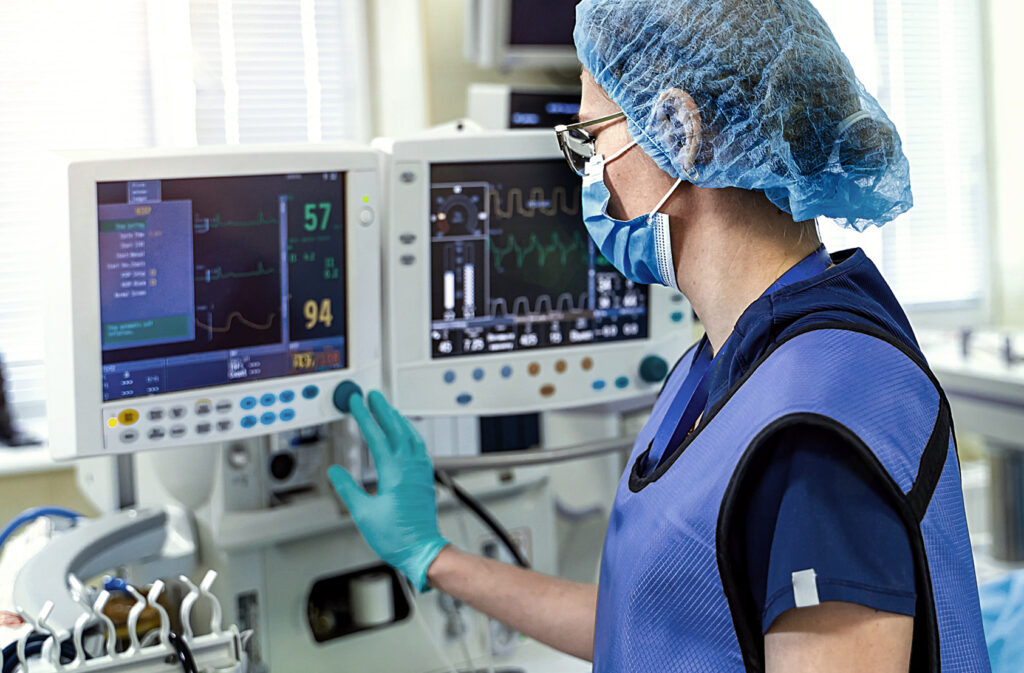 The user experience you want.
We help you design with the touch and feedback you want. We're innovators in resistive and transparent capacitive touch. We also offer quick, 3D touch gesture, and press-and-hold haptic feedback. We can help solve your biggest HMI technology challenges. Plus, we offer scalable, large-volume, low-cost manufacturing right here in the U.S. to simplify your supply chain.
We're here to help.
Connect with our engineers to find the right solution for any challenge.