Surgical devices
Leading medical device manufacturers use our flexible circuit and printed electronic technologies to power the integrated sensors within today's smartest surgical instruments. Small, lightweight, and able to conform to various-shaped grips, handles, and lengths, our versatile circuit solutions enable the precise data connections needed for delicate surgery. We bring 40+ years of experience innovating in highly regulated industries. Our flexible printed circuits expand design freedom and can be customized to meet your unique needs.
Precision-driven connectivity.
Our flexible printed circuit technology enables smaller, thinner, longer surgical sensor connectivity for both single- and multi-use instruments. Within this confined, uniquely shaped instrumentation environment, our flexible printed circuit solutions enhance both functionality and capability to ultimately help deliver more ergonomic devices to the world.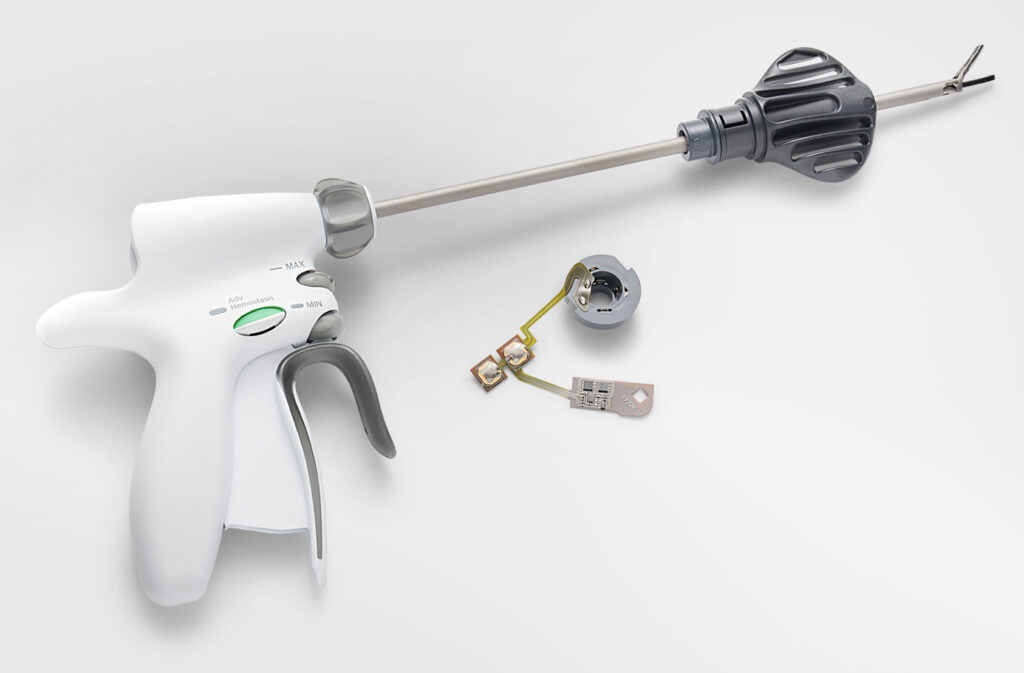 More reliable surgical circuitry.
Beyond adapting to more challenging design specs, our flexible circuits also deliver more reliable data connection from the top of the instrument handle to the tip of the working end. This creates a higher quality inspectable and traceable circuit that decreases the risk for product failure versus traditional wires.
We're here to help.
Connect with our engineers to find the right solution for any challenge.