Adhesive-based circuits
With the ability to create film and adhesive options that meet your specific needs, we help your flexible technology solutions evolve with the latest industry trends.
Innovation at any scale.
Through an extensive range of material offerings, our single- and double-sided adhesive-based circuits help provide innovative solutions for flexible technologies. And with the ability to provide both small- and large-scale manufacturing, we can enable a seamless transition from prototyping to production.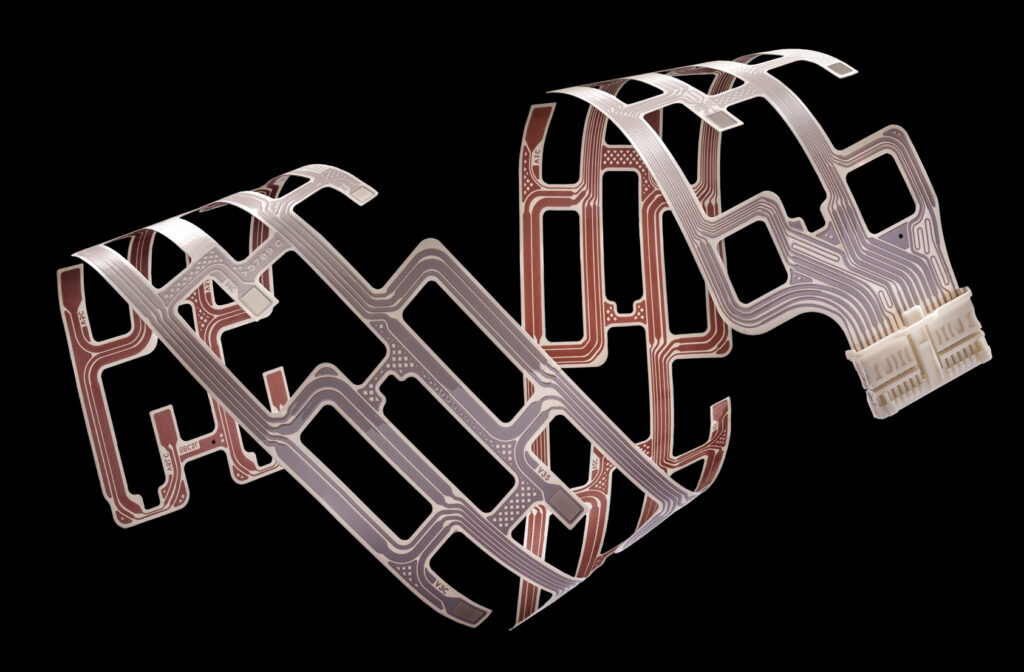 We're here to help.
Connect with our engineers to find the right solution for any challenge.