Adhesive-based copper laminates
For over 60 years, our adhesive-based copper laminates have been enabling new possibilities in flexible circuitry.
Bringing your flexible circuit designs together.
Our adhesive-based copper laminates enable high-performing copper circuitry for a range of electronic applications. With excellent adhesion and high thermal performance, these laminates help ensure a strong and reliable bond. It's a bond that can withstand the high internal temperatures that electronic devices can generate.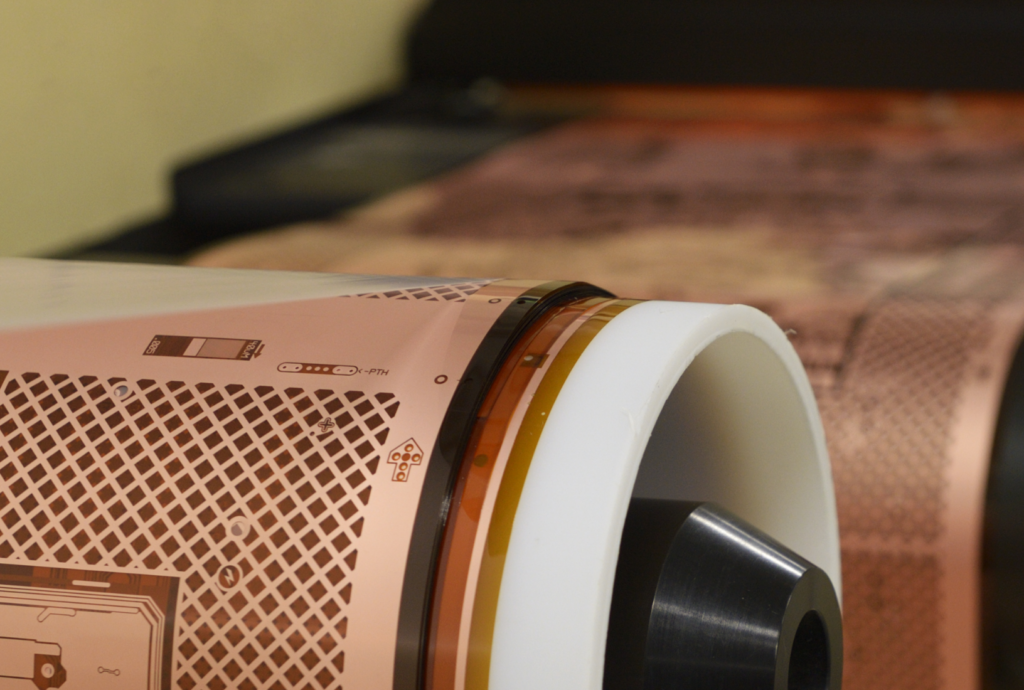 In addition to their strength and durability, our adhesive-based copper laminates are also more cost-effective than other methods used in creating copper circuitry. This makes them ideal for high-volume manufacturing.
MATERIALS
Substrates 1, 2, 3 & 5 mils
PET
PEN
PI
Adhesives
Flame retardant
Non flame retardant
Foil-type
Electro-deposited high ductility (EDHD) .5, 1 & 2 oz.
Rolled-annealed (RA) 1 & 2 oz.
Substrates 1, 2, 3 & 5 Units
PET
PEN
PI
Adhesive
Flame retardant
Non flame retardant
Foil-type
Electro-Deposited High Ductility (EDHD) .5, 1, & 2 oz.
Rolled-Annealed (RA) 1 & 2 oz.
We're here to help.
Connect with our engineers to find the right solution for any challenge.